The South African Gold Coin Exchange / SA Coin Shop & Swarovski, the experts in luxury crystals since 1895, have partnered to create the innovative African Sunset collection. The small series of carefully selected jewellery styles encapsulate the beauty of SA Gold Coin medallions by pairing them with the illustrious Swarovski crystals.
Conceptualized by Swarovski International, the collection is inspired by the sun setting over a lake in Africa. The colour of the medallion and richness of the foiled crystal tone perfectly resembles the golden hue of the setting sun, the glistening of the water as it catches the last rays on the horizon.
As established experts in the design and manufacturing of challenging and unique jewellery and luxury goods, Oro Design was consulted to finalize Swarowskis concept, as well as commissioned to manufacture the collection itself, to ensure design integrity, high manufacturing standards and wearer security were catered for. Iconic to this collection is an innovative swivel mechanism, allowing the wearer to turn the medallion on the piece itself, in order to showcase the side most attractive or relevant to her.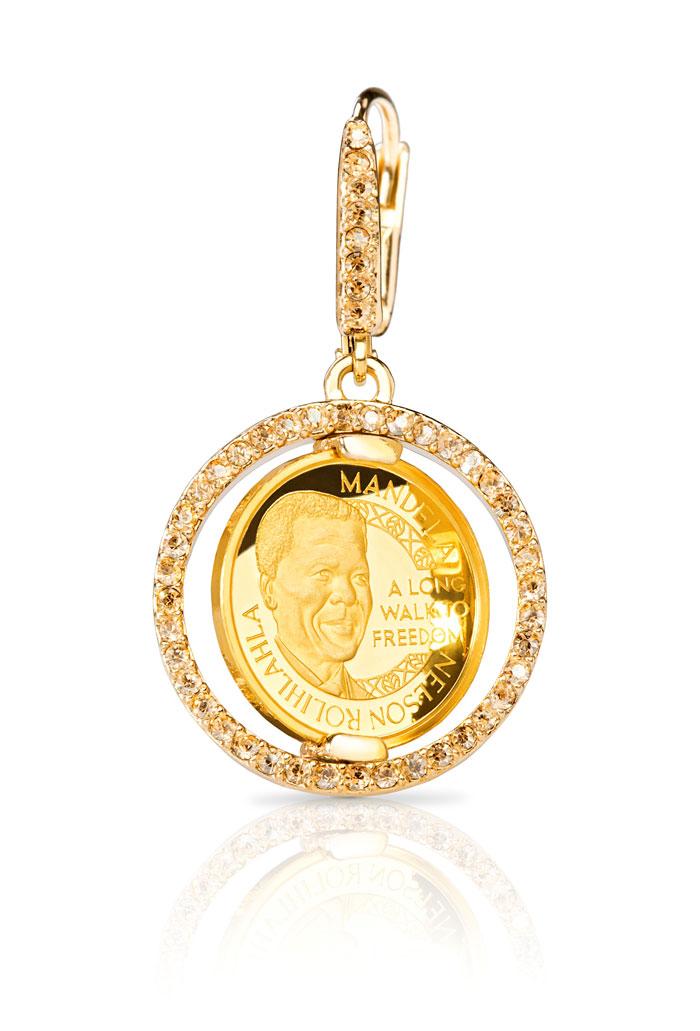 Swarovski African Sunset Earrings
The Swarovski African Sunset Earrings combine worth, beauty and romance in one elegant and striking pair. Consisting of a 1/10oz gold medallion and 78 Swarovski crystals in total, these earrings are the perfect gift for any occasion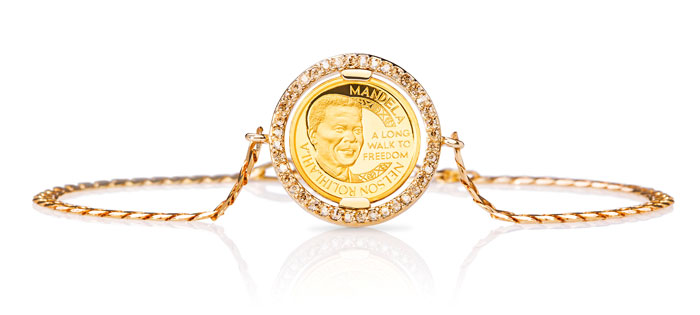 Swarovski African Sunset Bracelet
Made from 9 carat gold, the curb-link bracelet features 32 beautiful Swarovski crystals set around a 1/10oz gold medallion. Combining the prestige of a gold medallion and the beauty of the illustrious Swarovski crystals, this bracelet is a truly unique addition to the Swarovski and Scoin family.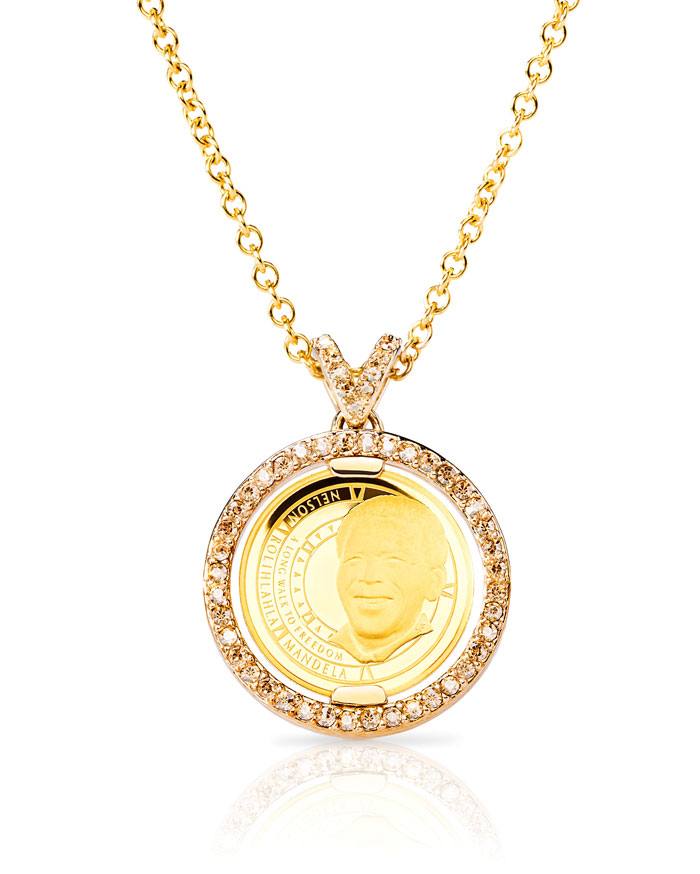 Swarovski African Sunset Pendant
The Scoin Shop is proud to introduce the main attraction of their jewellery collection, the Swarovski African Sunset Pendant. 32 Swarovski crystals set around a 1/10oz gold medallion perfectly offset this icon of the numismatic world. The pendant also comes with a 48cm 9 carat anchor chain featuring an extension link at 45cm.